Arris increases value, reduces costs and minimises risks in construction projects.
Our Cost Management expertise allows us to help our clients make proactive decisions to increase the efficiency of construction projects.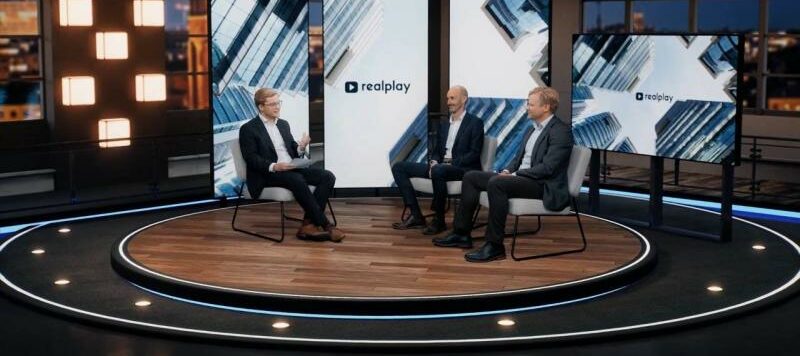 Proactivity and planning show the right way through uncertain times in the construction industry
Are you concerned about cost developments within the construction industry? Should you dare invest in a new construction project at this time? Regardless of the dark clouds circling, there's still a silver lining! Let Arris tell you more on Realplay (in Swedish)!
Arris is a Gasell 2022 company!
Every year since 2000, Dagens industri (Sweden's largest business newspaper) has awarded the fastest growing companies in Sweden — a title for which less than 1% of Sweden's corporations qualify. This year Arris is one of the companies to receive the recognition!
International expertise and recognised processes adapted to meet the Nordic construction market
Arris was formed in 2017 by Kris Adam and Adrian Knapp who realised a gap in the market for providing Cost Management and Quantity Surveying services. Prior to 2017 both Adrian and Kris had delivered Cost Management on several of the Nordic countries' most high profile and complex construction projects.
With considerable experience of both international and local markets Arris are able to use the knowledge and established processes that exist internationally with adaptions to suit the Nordic market.
Cost Management as a function already exists, at least in terms of certain components, but a continuous expert service from start to finish is a different offering. The goal in 2017 was and still is to consistently deliver additional value whilst fully establishing the roll of the Cost Manager as an integral role in all construction projects.
Arris today are the only consultancy in the Swedish market whose core service is Cost Management in its full capacity. We deliver our specialist services on projects of varying size, location and complexity, within both the private and public sector.
Our services
A continuous process of control and value added throughout the full lifecycle of construction projects
Feasibility Study
We give our clients the conditions to make strategic decisions and anticipate costs in order to efficiently manage the budget in relation to design and requirements for return on investment.
Design Phase
In the design phase, we offer continuous advice that enables the client to understand the consequences in relation to changes in design.
Procurement Phase
We provide clients with support during the entire procurement phase ensuring that projects are delivered as per the original client brief and key project specifics.
Production Phase
During the production phase, the plan established in earlier stages is implemented. We ensure that the agreed value is delivered and that the budget follows the established plan.
Follow-on & Specialist Services
We deliver a range of advisory roles for clients to make informed decisions in the majority of commercial related project matters.
Supplementary Services
We offer a range of additional advisory and consultancy services outside our core commercially related services, which aim to ensure a client's return on investment is maximised.
Explore our projects
Read our latest news
Discover various news items from Arris. Some of them are only available in Swedish.
Contact us
Fill in the form below and we will contact you as soon as possible.